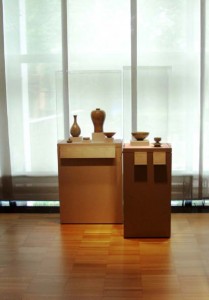 Our extruded aluminum external case label holder locks into the collar of our Y, B, M and Flat Cases. Ask us about custom options for other SmallCorp cases, or cases that you already have.
The standard external case label holder has a durable powdercoated finish, an aluminum shim to balance out thinner labels, and a non-glare acrylic face. The holder accepts printed paper inserts, which makes changes and updates simple and affordable. (We don't make the label inserts, though; you'll need to handle that part yourself).
Standard offerings include 5" or 10" wide label holders. (All accept a 5" tall insert). Because the material is extruded, it is easy to make a case label holder at a custom length. However, custom heights are possible, but not as nearly easy to fabricate, and thus more expensive.